Call for Nominations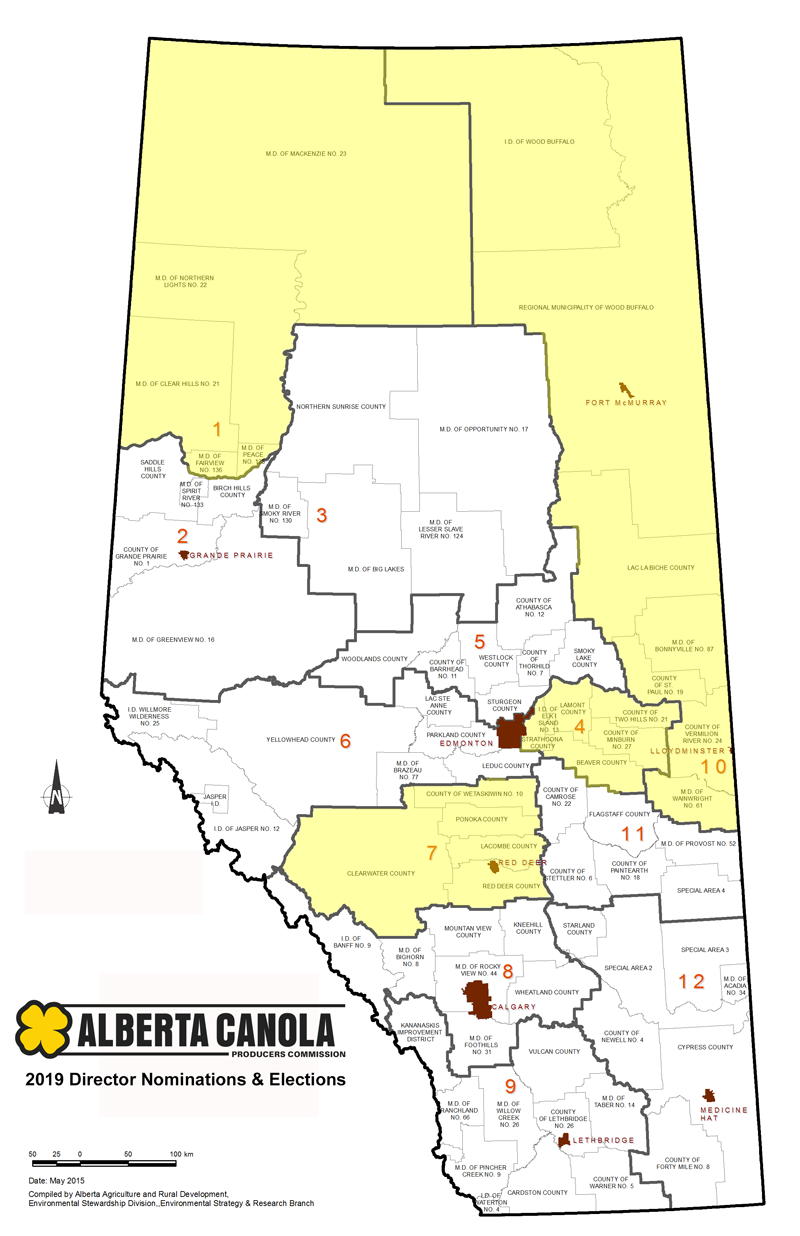 The Alberta Canola Producers Commission is seeking four canola growers to serve as directors on the board of directors for a 3-year term. This year, directors are needed in regions 1, 4, 7, and 10.
Alberta Canola divides Alberta into 12 regions, with each region electing a producer director to represent the canola growers within that region. Visit albertacanola.com/regions for a map and information on the regions.
The Board of Directors meets quarterly and is guided in decision making by five committees comprised of board members and staff.
The committees are:
Research
Governance and Finance
Grower Relations and Extension
Government and Industry Affairs
Public Engagement & Promotion
For full descriptions and committee roles please visit: albertacanola.com/committees
Can I become an Alberta Canola Director?
Do you grow canola in Alberta? Then yes!
Any producer who has paid a service charge on canola sold since August 1, 2017 can stand for election as a Director. An eligible producer can be an individual, corporation, partnership, or organization and must produce canola within the defined region in order to be nominated. A producer does not have to reside within the region.
What do I actually have to do as a Director?
Represent the canola farmers in your region on the Board, making informed decisions on issues based in research, finance, policy, extension, and market development.
Travel to 4 board meetings per year. You will also have the opportunity to attend a diversity of valuable meetings, courses, conferences, and events.
For complete details on becoming a director and to download nomination forms visit albertacanola.com/elections
Nominations for the position of Director must be filed in writing at the Alberta Canola office on or before 4:00 pm on October 31, 2019.
The Alberta Canola Producers Commission was the province's first refundable check-off producer organization. The mandate of Alberta Canola is to increase the long term success of Alberta canola growers through research, producer and consumer education programs, and policy development.
For more information please contact:
Ward Toma
General Manager
780.454.0844
[email protected]