by Aymie Haslam, Policy Intern, Alberta Canola
I am a Mount Royal University student in my third year of the Policy Studies program. Richard Simeon wrote that "Policy emerges from the play of economic, social and political forces, as manifested in and through institutions and processes." This is where effective and lasting change happens. So, I chose to study policy and its many facets. Policy studies tells us why a government chooses the policies it does and how to over come those hurdles. By participating in the internship program with Mount Royal University, Alberta Canola is able to hire students educated in these specific areas to more deeply look at policies affecting farmers and get insight from outside the industry. Before starting my internship with Alberta Canola, I was unaware of the intricacies of the agricultural sector. And I'm proud to say I have experienced tremendous growth over the past eight months while working for Alberta Canola.
The learning curve was steep, but everyone was incredibly supportive. To start off my internship I had the privilege of attending FarmTech, a convention dedicated to agricultural extension. For three days, participants have the opportunity to listen to speakers, learn about new technologies, and engage with agricultural representatives. It was overwhelming at first, learning about the incredible list of topics important to farmers. The Alberta Canola staff were supportive and available to answer all my questions.
I worked with Karla Bergstrom, Manager of Government & Industry Affairs, to get my footing. I spent a lot of time gathering and verifying information and asking questions until I built my confidence to analyze issues. How should we respond to certain issues? Should we push for this reform? How will our actions affect farmers or trade relationships? Using accurate information and analyzing impacts is essential to ensure the Board of Directors are informed to make balanced decisions in the best interest of Alberta's canola farmers. A lot must be considered before jumping to action.
My experience became central to my ability to help the Crop Sector Working Group (CSWG) with their public outreach social media platform. The CSWG is a collective of cropping organizations that come together to address environmental issues pertinent to the crop sector. Using the skills from my educational background and the knowledge I've gained from working at Alberta Canola, I can help others understand the importance of supporting agriculture in Alberta.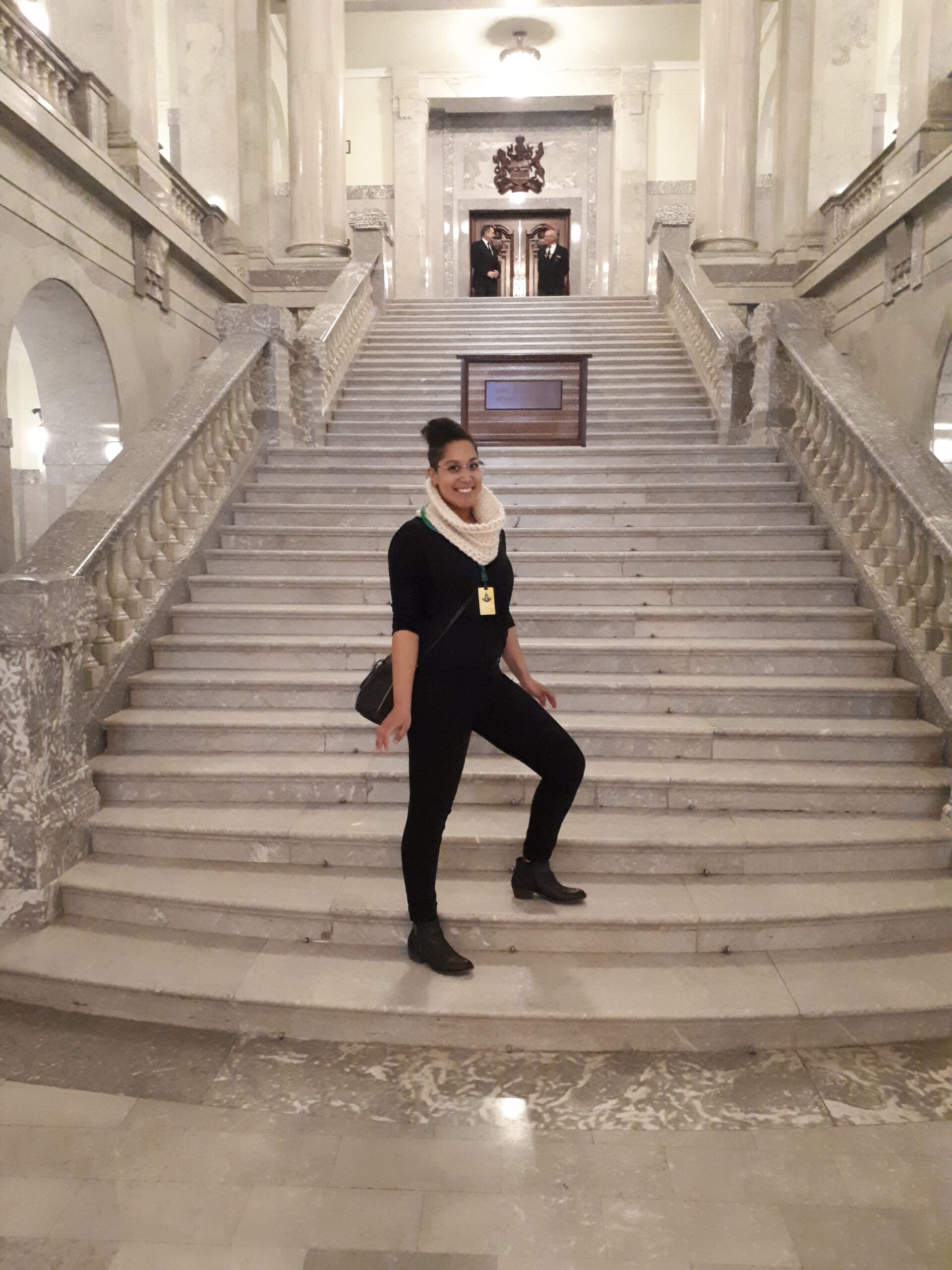 After Covid-19 hit Canada, I felt fortunate to keep my internship and I wanted to continue helping as much as I could during this uncertain time. The federal government asked stakeholders to increase their regional communications, so I was tasked with calling the Alberta Canola Directors on a weekly basis to stay ahead of any issues that canola farmers might be facing. We brought forward concerns about lack of Personal Protective Equipment and worked with our government to find solutions. And while working on a brief about emergency funding offered by both governments, I witnessed how fast policy can change and how it directly affects those it is created for.
The pandemic also reinforced the need for Business Risk Management (BRM) programming that works when farmers need it the most. Farmers and farm organizations from across Canada have never been more united in asking Minister Bibeau for BRM reforms to fix AgriStability. I worked on a briefing note on BRM and I've had the pleasure to research and talk to industry experts.
Incredible opportunities have continued to arise as the work to effectively support agriculture becomes increasingly important. It has been a unique and challenging experience. This internship helped me build confidence. I've analysed the effectiveness of policy. I've analyzed data and compiled it for briefing notes and have been able to use the knowledge gained from my degree in a practical manner. I've developed a greater appreciation for the agricultural industry. It has been a pleasure to work with everyone at Alberta Canola. I will be sad to leave in the fall, but I will remember this experience forever.
---
Alberta Canola Connects is your window into the activities of the Alberta Canola Producers Commission as we work both locally and globally to help contribute to the long term success of canola farmers in Alberta.