Join Alberta Canola Director Brian Hildebrand for a day of agronomy, marketing and management information.
Pre-registration is now closed. Join us at the meeting – just check in at the door!
SPEAKERS AND TOPICS
Brian Voth, President – IntelliFARM Inc.
The 7 Deadly(ish) Sins of Marketing – Anyone can market in a bull market – the real test of good farm managers comes in a bear market. This is when timing your sales and managing your risk become critical to your farm operation. Brian will explain how knowing where the market may be headed, and using available risk-management tools, can form the base of your solid marketing plan.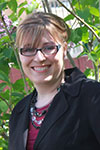 Cody Ibbottson & Amanda Finke, Associates – EBT Chartered Accountants LLP
Proposed Changes to Federal Tax Laws – Cody and Amanda will provide an update on proposed tax changes and how they may affect your farm. Learn about the proposed rule changes and their impacts on converting wealth into retirement income, restrictions in farm transfers, and potential reductions in your capital gains deduction.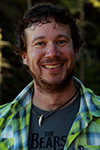 Gregory Sekulic, Agronomy Specialist – Canola Council of Canada
Wildlife Friendly Farming for Fun and Profit – Gregory will discuss how you can integrate and preserve natural spaces to sustainably maximize profits on your farm.
Cherilyn Nagel, Farm & Food Care Saskatchewan
Speak Up! – Consumers are so curious about the food they eat and serve to their families. They have questions and are often getting answers from the wrong sources. Telling your story and engaging in the conversation about agriculture today can help! We all must "Speak Up!"
plus an update on the activities of the Alberta Canola Producers