Join Alberta Canola Director Kevin Serfas for a day of agronomy, marketing and management information.
Pre-registration is now closed – join us at the meeting and just check -in at the door.
SPEAKERS AND TOPICS
Brian Voth, President – IntelliFARM Inc.
The 7 Deadly(ish) Sins of Marketing – Anyone can market in a bull market – the real test of good farm managers comes in a bear market. This is when timing your sales and managing your risk become critical to your farm operation. Brian will explain how knowing where the market may be headed, and using available risk-management tools, can form the base of your solid marketing plan.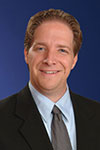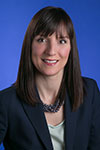 Colin Miller & Ebony Verbonac, Tax Partners – KPMG LLP
Tax and Farm Management: A look into the new tax landscape as it relates to the family farm and what producers can do to minimize the effect on their operations.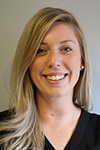 Brittany Hennig, Agronomy Specialist – Canola Council of Canada
Knowing Your Canola Pests and Minimizing the Risk to Resistance Build Up – We've all heard of herbicide resistance, and the breakdown of clubroot resistant varieties – but what about fungicide and insecticide resistance? We will dive deeper into exploring multiple canola pests and what we need to do in order to mitigate the risk of resistance.
Cherilyn Nagel, Farm & Food Care Saskatchewan
Speak Up! – Consumers are so curious about the food they eat and serve to their families. They have questions and are often getting answers from the wrong sources. Telling your story and engaging in the conversation about agriculture today can help! We all must "Speak Up!"
There are 12 Powering Your Profits events being held across Alberta in November – see the full list of locations
subscribe to our Alberta Canola Connections e-newsletter for updates on all of our events