Join Alberta Canola Director Greg Sears for a day of agronomy, marketing and management information.
Pre-registration is now closed – please join us at the event – just check in at the door.
SPEAKERS AND TOPICS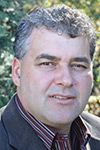 Mike Jubinville, Senior Analyst – ProFarmer Canada
Seeing the Forest for the Trees – There is plenty of focus on daily grain market oscillation, but the big picture outlook may be telling us a different story. Big Crops globally are being matched by big demand.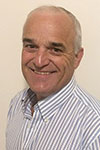 Merle Good, Farm Management Adviser – GRS Limited
Proposed Changes to Federal Tax Laws – Merle will provide an update on proposed tax changes and how they may affect your farm. Learn about the proposed rule changes and their impacts on converting wealth into retirement income, restrictions in farm transfers, and potential reductions in your capital gains deduction.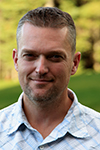 Clint Jurke, Agronomy Director – Canola Council of Canada
Clubroot in the Peace – Now What Do We Do?? Clubroot has arrived in the Peace River region. Given the importance of canola here, this is a serious issue. This talk will be an examination of how clubroot is spread, the risks it poses for canola production, and the management solutions to reduce its risk.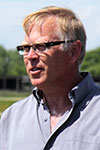 Scott Meers, Insect Management Specialist – Alberta Agriculture & Forestry
A Bug's Life… North of 55  – Scott will provide a summary of what happened with insects in 2017 and a look forward to 2018 with management suggestions.
There are 12 Powering Your Profits events being held across Alberta in November – see the full list of locations
subscribe to our Alberta Canola Connections e-newsletter for updates on all of our events