February 13 & 14, 2018
Red Deer – Holiday Inn & Suites on Gasoline Alley
The Leading Edge Farm Management Conference 2018 gives delegates unprecedented access to Alberta's top farm business management advisors. This year's program goes back to the basics and is geared towards those looking to move their farm structure to a partnership, joint venture, or incorporation. Opportunities and options for operations that have sources of farm income or spousal income will also be covered.
PROGRAM OVERVIEW
Proprietor, partnership, joint venture, and incorporation explained
Moving from a sole proprietor to a partnership
Moving from a sole proprietor to a joint venture
Moving from a sole proprietor to incorporation
From Proprietor a sole proprietor to a partnership to incorporation
Deferred income – benefits and pitfalls
Common mistakes – what keeps accountants awake at night?
"Heard" Management and Family Stampede Control
Evening Q&A Forum with All Speakers
COURSE DETAILS
Tuesday, February 13 – 9:30am to 9:30pm
– includes lunch and supper and features an interactive evening with all speakers
Wednesday, February 14 – 7:30am to 12:00pm
– includes a full breakfast
SPEAKERS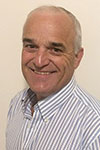 Merle Good – Independent farm Management Consultant
Merle in launching his Private Consulting Business, GRS Consulting; has continued to focus on identifying and adapting financial management and tax-related strategies with unique business structures to meet the ever-evolving needs of the Agricultural Industry. Over the past three years Merle has had the privilege to speak at over 70 public seminars and works with over a hundred farm clients per year.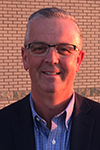 Dean Gallimore – Certified Professional Accountant & Business Valuator
Dean is a retired partner from KPMG LLP in Lethbridge where he spent his career working with agriculture clients and strategies.  He has authored a Professional Development Publication for CCH Canada Limited on Farm Taxation and co-written Tax Strategies for Farmers (published by Alberta Agriculture).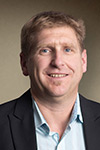 Rob Strilchuk – Tax Partner, MNP
Rob is a tax advisor and partner in the Agriculture Services area of MNP and also grain farms with his brothers southeast of Edmonton.  His 28 year background not only in tax, but in farming as well, has allowed him to easily discuss matters, determine the problem and come up with practical solutions or plans for farm producers in a manner that is not overwhelming for them.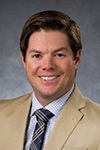 Ryan Stevenson – Senior Manager – Tax & Valuations, KPMG
Ryan is a Senior Manager in KPMG's Tax practice based in Canada. He has been associated with KPMG since 2007. Ryan provides corporate and personal income tax advisory and tax compliance services to clients. He assists business clients in implementing reorganization plans for estate planning, succession planning and tax advantages. He has also performed Quality Practice Review on the tax groups in other KPMG offices.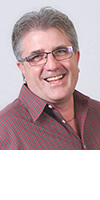 Reg Shandro – Mediator & Adviser, Farmacist Advisory Services Inc
Recognized by the Canadian Farm Business Management Council as an authority on Succession Planning, Reg feels there is no better way to make a living than helping people. He has been honoured to help countless families navigate multi-faceted issues on and off the farm, while wearing jeans 360+ days a year. In 2006 Reg became a qualified Mediator and founded Farmacist Advisory and Mediation Services Inc. Over the years he has developed a proprietary process that gets the job done, increasing family harmony and farm prosperity.
Subscribe to Alberta Canola Connections and get the latest updates on this event
click here for the ACPC Event Policy for Registration Refunds & Transfers