The Canola/Rapeseed Colour and Heated Colour Guides shown here come as two separate guides about the size of a large bookmark and are free to farmers.
This factsheet and these guides were sent to growers as part of the September 2017 Canola Digest mailout.
If you are interested in receiving a guide, visit a Canadian Grain Commission booth at a trade show near you. or contact their Quality Assurance, Standards and Re-inspection unit at 1-800-853-6705 to have one mailed.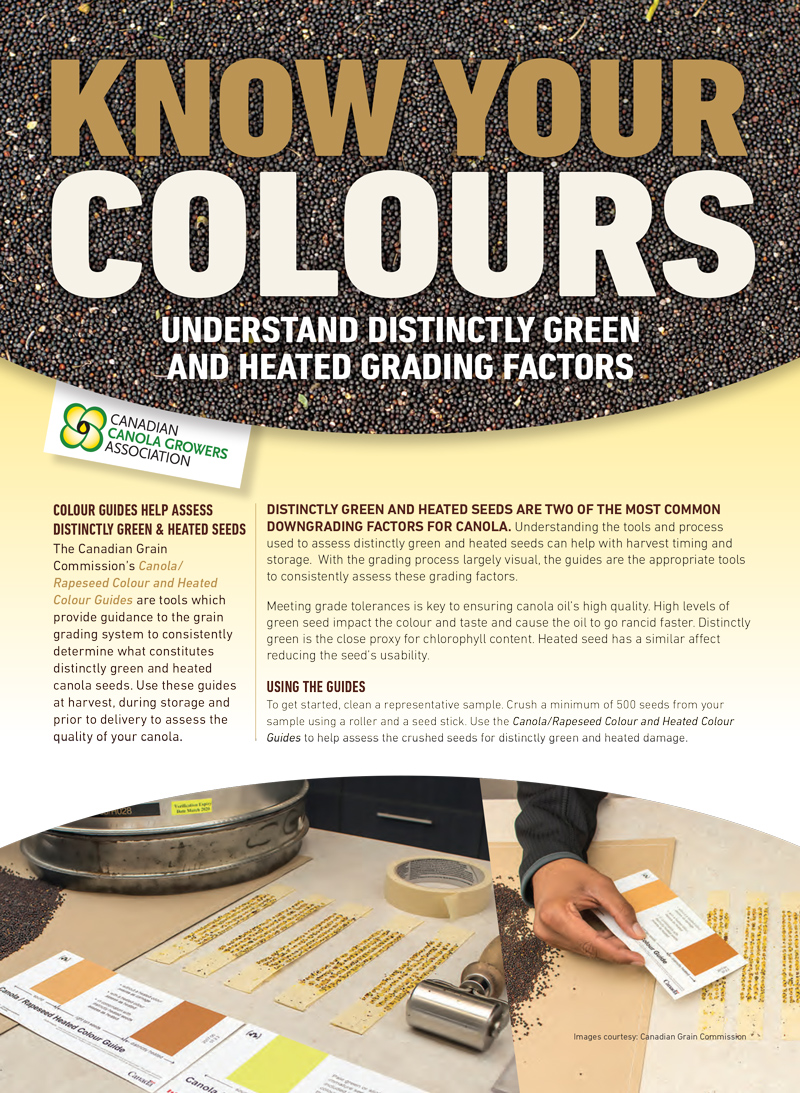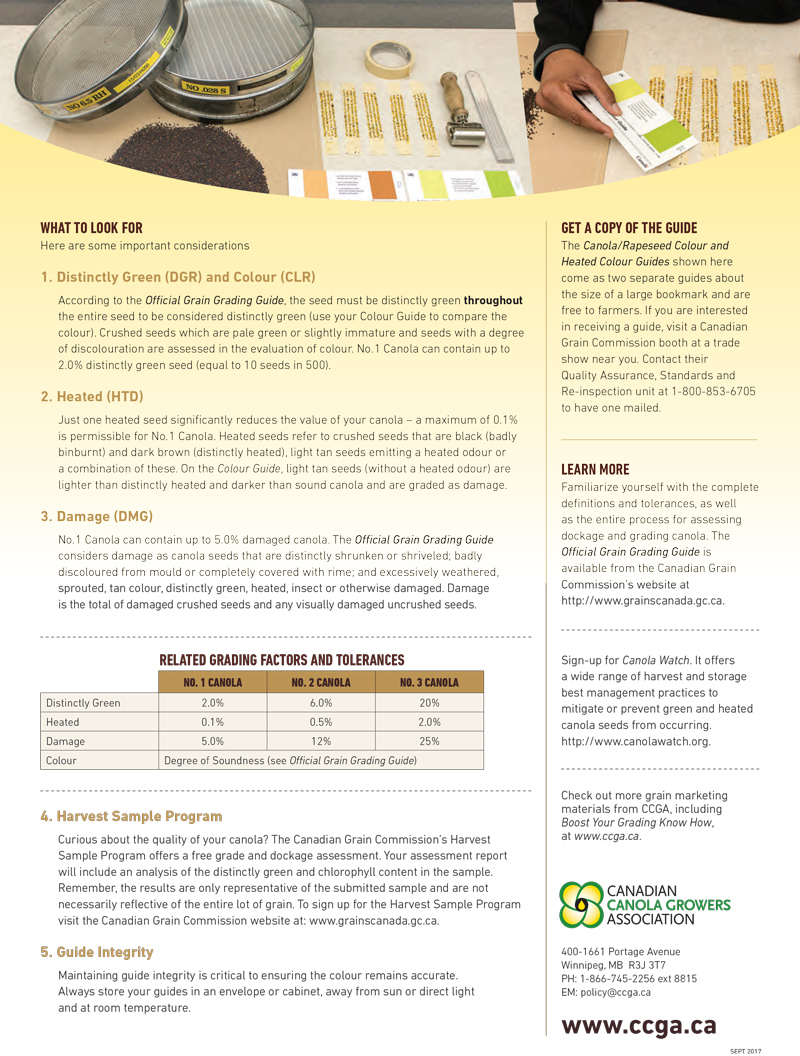 ---
Thanks to the Canadian Canola Growers Association for generously sharing this content.
Visit the CCGA hub for more posts and updates