Upcoming Events
Events List Navigation
October 2016
The 2016 Canola Discovery Forum shines the spotlight on canola production and is a unique opportunity to explore challenges and set research priorities.
Find out more »
November 2016
December 2016
January 2017
February 2017
June 2017
+ Export Listed Events
Looking for more events and training opportunities?

The Alberta Canola Producers Commission is a proud member of Farm Management Canada. Farm Management Canada is the only national organization dedicated exclusively to providing leading edge resources to enable Canadian farmers to make sound management decisions.
Visit fmc-gac.ca for upcoming events including regular scheduled webinars and online resources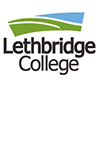 The Alberta Canola Producers Commission is proud to support the Lethbridge College Agriculture Business Risk Management program that  is designed specifically for application in agricultural business (beef, pork, grain, oilseeds) with a strong focus on commodity and risk management essential to entrepreneurs. The focus of the program is on financial risk and topics associated with financial risk.
Visit lethbridgecollege.ca/brm for full details and course offerings
The Alberta Canola Producers Commission is proud to support Agritalent, which is a national database of learning opportunities in agriculture.
Visit agritalent.ca to explore the database