TUESDAY, JUNE 27 at the LACOMBE RESEARCH & DEVELOPMENT CENTRE
What's canolaPALOOZA you ask? It's a day that brings together the best research and agronomy extension people into one place, for a day of interactive in-field learning where you move through learning stations at your own pace. There's also games, a dunk tank and of course food trucks to create an in-field carnival atmosphere.
Gates Open at 9:30 am for a learn at your own pace through the stations listed below featuring an amazing group of instructors. The site closes at 4:00 pm
There is NO CHARGE to attend but pre-registration is required
Lunch will be available from a variety of food trucks – please bring cash
INTERACTIVE LEARNING STATIONS
Stand Establishment – see the interaction between plant stand density and seeding rate and how a weedy field can influence the decision to set a seeding rate.
Beneficials in the Field – learn about the many beneficial organisms- from predators & parasites to the viruses & bacteria that control pests for free.
Herbicide Crop Grid – identify herbicide damage and how different active ingredients affect canola, wheat, and peas in different ways.
Blackleg Management – identify blackleg symptoms in the field and discuss strategies including using different resistance genes.
Insect Pests – learn to identify the pests and assess damage and make management decisions for flea beetle, cabbage seedpod weevil and lygus.
Soil Pit – look deep into the soil profile to learn how to manage different soils based on their physical properties.
Nutrient Management & Fertilizer Placement – canola crops are capable of big yields powered by high rates of fertilizer but how do you balance that with seed placed fertilizer and other applications
Sclerotinia Prediction & Management –  in field walk through and discussion of how to make a sclerotinia spray decision using checklist
Harvest Management & Straight Cutting – experience-based discussion on management practices for straight cutting vs swathing, driven by producer speakers well-versed in both plus a discussion on harvest aid products.
Storage – preventing and managing storage issues including what we learned from the challenging 2016 harvest.
Canola Grading – live demonstration of why grade matters; digging deeper into harvest samples; where meal and oil end up.
Winter Wheat Plots – visit the Western Winter Wheat Initiative plots to learn the benefit of growing winter wheat in crop rotation and what new varieties are available
Wheat Plots – visit the Alberta Wheat Commission plots for information on identifying and managing wireworms & cereal leaf beetles.
Pulse Plots – Visit the Alberta Pulse Growers plots to see the various pulse crops that are grown across the province, learn about varieties, pest management and why Pulse crops have become some of the most profitable cropping options on the prairies
Farm Safety – meet with Ag Safe Alberta to discuss developing a Farm Safety plan for your operation
Canola Oil – local, healthy and versatile – learn about the healthy benefits of the canola oil you are growing.
sessions are subject to change with more expected to be added as plans are finalized
INSTRUCTORS
canolaPALOOZA brings the best instructors to Alberta each year. Check back for updates – subject to change.
Angela Brackenreed, Brian Caldwell, Brian Innes, Brian Kennedy, Brittany Hennig, Clint Jurke, Colette Prefontaine, Dale Fedoruk, Dan Orchard, Daryl Tuck, Dilantha Fernando, Donna Trottier, Eric Johnson, Gary Peng, Giselle Bezanson, Gregory Sekulic, Haley Catton, Hector Carcamo, Ian Epp, Jack Payne,  Janine Paly, Jenn Walker, John Kowalchuk, Jolene Noble, Judy Elias, Justine Cornelesen, Keith Gabert, Kevin Bender, Kevin Floate, Larry Michiesen, Lauren Chow, Lee Townsend, Linda Hall, Lisa Campbell, Lora Morandin, Luis Del Rio Mendoza, Mario Tenuta, Mark Cutts, Michael Harding, Monica Klaas, Murray Hartman, Nancy Knous, Neil Harker , Nevin Rosaasen, Nicole Philp, Patty Reid, Ralph Lange, Ray Dowbenko, Rigas Karamanos, Robert Graf,  Robyne Bowness Davidson, Ross McKenzie, Sanjeeta Motwani, Scott Meers, Shawn Senko, Shelley Barkley, Tom Wolf, Vincent Hervet, Warren Feist, Wayne Tuck
CCA CREDITS
canolaPALOOZA Alberta will be applying for CCA credits.
FOOD TRUCKS ON SITE
Please remember to bring cash to purchase your lunch and treats from:
The Stache – Tacos & Sandwiches
The Hop – Burgers and Fries
Dawg'n It – Hot Dogs and Fries
we are adding more – check back as the event approaches
PALOOZA PLOT PARTNERS
Thank you to these organizations for adding some diversity to the palooza plots!
SPONSORS
Be sure to visit all of sponsors at the event who help make canolaPALOOZA possible!
Green Event Sponsor




Liquid Gold Sponsors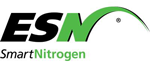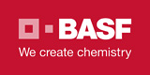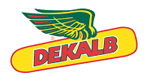 Helping Hands Sponsors

Companies interested in sponsoring canolaPALOOZA are asked to contact [email protected] to work out your customized sponsor package that can include games, food trucks and more.
STILL WONDERING WHAT canolaPALOOZA IS?
Read about canola grower Dale Uglem's day at canolaPALOOZA in 2016
Read what canola grower John Guelly had to say after experiencing the first canolaPALOOZA in 2015
watch this short video from Real Agriculture to learn what canolaPALOOZA is really all about (it was filmed for 2016, so the date is for a previous event)
subscribe to our Alberta Canola Connections e-newsletter for updates on all of our events